Wellbeing brought to you by Australia's favourite mobile team.
Sharing wellbeing practices since 2012, we offer mobile yoga, pilates, and mindfulness programs to schools, businesses, corporate offices, aged care facilities, and private events across Australia.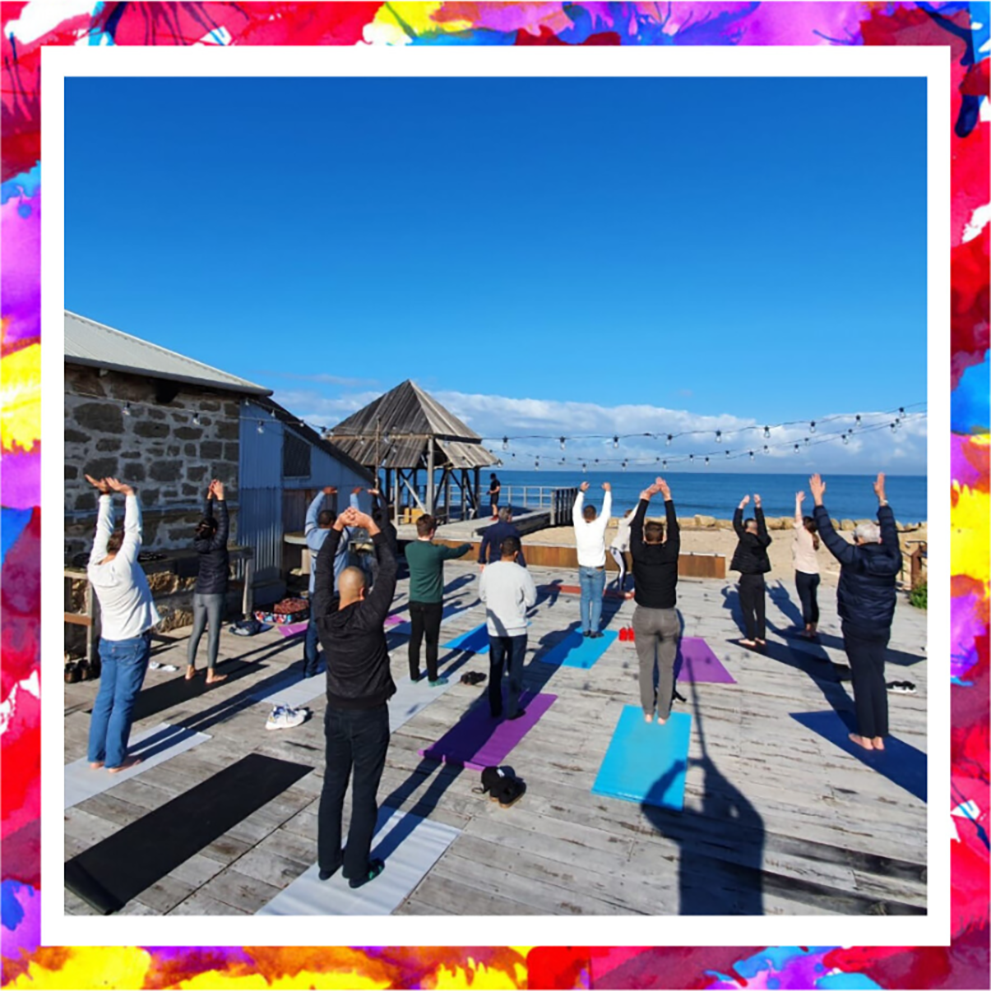 Our mobile wellbeing programs are delivered face-to-face as well as online. We tailor classes to meet your ability, and health and wellbeing goals.
Our fun and engaging incursions are designed to promote health and wellbeing in Primary and Secondary schools.
Offering our sessions to your employees is a proactive step in creating an engaged, productive, and healthy workplace.
Subscribe to our mailing list
Stay up to date with YOGAMIGOS and our latest wellbeing tips.
Everyone really enjoyed yesterday's session with Mary, they all felt quite relaxed afterward.
It was a lot of fun, the girls loved it! Will definitely be booking in another one asap!
- Property Managers, Perth
Our session with Cat went really well, we had positive feedback from our engaged residents and would like to put it on the program as a regular fortnightly class.
Our class was fantastic! Our staff really enjoyed it and we were lucky enough to do the class outside. The teacher was very friendly and made our staff feel at ease which was wonderful.
- Property Developers, Melbourne
Thank you, the sessions have been great! The students are really enjoying the Saturday morning classes!
- International College, Adelaide
We had a wonderful hens weekend, Shontelle was amazing. I highly recommend YOGAMIGOS to all my friends!
Samantha's classes were enjoyed by all, we all felt better after her sessions!
The sessions yesterday were wonderful and we are already in love with Belinda. The participants were very happy with the sessions they attended and have booked in for the next 9 weeks.
- Kelly, St Johns Ambulance Australia
We had positive feedback from the session run by your teachers, all 200 girls were engaged during the class.
- Cassie, Country Girl Management
"Both teachers were lovely, everyone was so engaged and got so much out of it, we were so happy with it and look forward to using Yogamigos again in the future".
- Westall Secondary College
Everyone really enjoyed yesterday's session with Mary, they all felt quite relaxed afterward.
The kids loved the sessions! Kate was professional, friendly and was able to create lessons that suited all abilities and interest. Thanks YOGAMIGOS.
- Leah, Darebin City Council
Dandelion tea is a great substitute for coffee. This tasty tea is proven to assist with improving digestion, ease bloating and...
Read full article